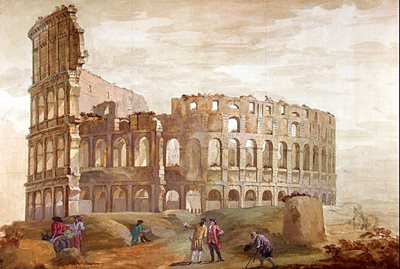 Classic quotes, sayings and proverbs in Latin.
page 1 of 6
---
Human Being
Pulvis et umbra sumus.

We are but dust and shadow.
World
Fiat Lux.

Let there be light.

— Old Testament ‐ Genesis 1:3

(from the Latin Vulgate Bible)
Good & Evil
De malo, bonum.

Bad from the good.

Nota res mala, optima.

An evil thing known is best.
Death
Mors ultima ratio.

Death has the last word.

Vivamus, moriendum est.

Let us live, since we must die.

Memento mori.

Remember death.

Omnes una manet nox.

One night awaits everyone.

Non omnis moriar.

I shall not wholly die.

Vixere.

They lived.

— Cicero, 106-43 BC, Roman orator & statesman

(after the execution of the participants in the Catilinarian conspiracy; meaning: "they are dead")
God
Deus vult.

God wills.

(the motto of the Christian warriors in the Crusades)

Permitte divis cetera.

Leave all else to the gods.
Prayer
Ora et Labora.

Pray and Work.

— Motto of the Benedictine Order
Devil
Vada retro me, Satana.

Get off my back, Satan

— Gospel of Mark ‐ 8:33

(from the Vulgate, spoken by Jesus to Peter)
The Truth
Vitam impendere vero.

Dedicate your life to truth.
Delay
Veritas odit moras.

Truth hates delay.
Speed
Citius, Altius, Fortius.

Faster, Higher, Stronger

— Motto of the Olympic Games

(initially, a motto of Pierre de Coubertin's school)
Void
Natura abhorret a vacua.

Nature abhors a vacuum.
Road
Via trita, via tuta.

The beaten path is the safe path.
Beginning
Omnium rerum principia parva sunt.

The beginnings of all things are small.
Injustice
Summum jus, summa injuria.

Extreme justice [means] extreme injustice.
Futility
Sic transit gloria mundi.

Thus passes the glory of the world.
Stagnation
Semper idem.

Always the same.
New
Nihil sub sole novum

Nothing is new under the sun.
page 1 of 6
---