best quotations about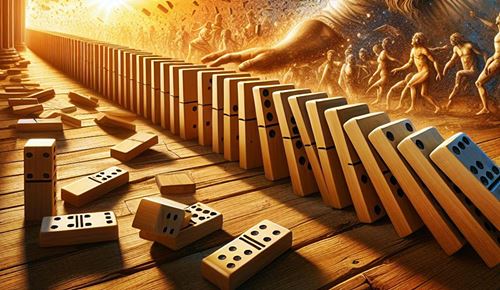 ---
Quotations
Knowledge of the fact differs from knowledge of the reason for the fact.
If you made a list of the reasons why any couple got married, and another list of the reasons for their divorce, you'd have a hell of a lot of overlapping.
Man is not the creature of circumstances, circumstances are the creatures of men.
If you press me to say why I loved him, I can say no more than it was because he was he, and I was I.
Never ascribe to malice that which is adequately explained by stupidity.
All difficult things have their origin in that which is easy, and great things in that which is small.
Shallow men believe in luck, believe in circumstances...Strong men believe in cause and effect.
Things do not happen. Things are made to happen.
Our lack of confidence is not the result of difficulty. The difficulty comes from our lack of confidence.
We are what we are because we have been what we have been.

— Sigmund Freud, 1856-1939, Austrian psychologist, founder of psychoanalysis

Coincidence is the known result of unknown causes.
The Law of conservation of energy tells us we can't get something for nothing, but we refuse to believe it.
So-called psychoanalysis is the occupation of lustful rationalists who trace everything in the world to sexual causes - with the exception of their occupation.
Extraordinary claims require extraordinary evidence.
The man fitted for affairs and authority never considers individuals, but things and their consequences.
If there's a gun on the wall in act one, scene one, you must fire the gun by act three, scene two. If you fire a gun in act three, scene two, you must see the gun on the wall in act one, scene one.
---
Bible Quotes
God is not mocked. For whatever a man might sow, that also he will reap.

— Epistles of Paul ‐ Galatians 6:7
---
Latin Quotes
Bad from the good.

De malo, bonum.

Not who but what.

Non quis, sed quid.

After this, therefore, because of this.

Post hoc, ergo propter hoc.

(logical fallacy)
---
Funny Quotes
Here's all you have to know about men and women: women are crazy, men are stupid. And the main reason women are crazy is that men are stupid.
---
Ancient Greek
Nothing is without a cause.

Άνευ αιτίου ουδέν εστιν.
---
Proverbs
Do not look where you fell, but where you slipped.
No pain, no gain.
Where there's smoke, there's fire.
They that sow the wind, shall reap the whirlwind.
Mighty oaks from little acorns grow.
You reap what you sow.
As you make your bed, so you must lie upon it.
What goes around comes around.
---
Special Quotes
Garbage in, garbage out.

— American saying

([GIGO] from the early days of computing)
---
---