best quotations about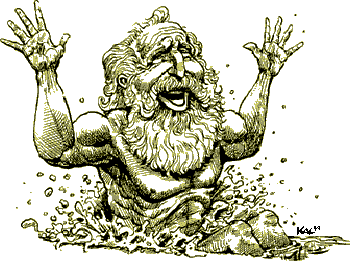 ---
Quotations
In fact, when you get right down to it, almost every explanation Man came up with for anything until about 1926 was stupid.

— Dave Barry, 1947-, American journalist

We all become great explorers during our first few days in a new city, or a new love affair.
Man cannot discover new lands without consenting to lose sight, for a very long time, of the shore.
I have not failed. I've just found 10,000 ways that won't work.
I do not seek. I just find.
The alchemists in their search for gold discovered many other things of greater value.
Failure is in a sense the highway to success, as each discovery of what is false leads us to seek earnestly after what is true.
We always find something, eh Didi, to let us think we exist?
Discoveries are often made by not following instructions, by going off the main road, by trying the untried.
The greatest invention of the nineteenth century was the invention of the method of invention.

— Alfred North Whitehead, 1861-1947, British philosopher & mathematician

The most exciting phrase to hear in science, the one that heralds new discoveries, is not "Eureka!", but "That's funny …"
The true delight is in the finding out rather than in the knowing.
The prediction I can make with the highest confidence is that the most amazing discoveries will be the ones we are not today wise enough to foresee.
A good means to discovery is to take away certain parts of a system to find out how the rest behaves.

— Georg Christoph Lichtenberg, 1742-1799, German author of maxims

The American who first discovered Columbus made a bad discovery.

— Georg Christoph Lichtenberg, 1742-1799, German author of maxims

The real voyage of discovery consists not in seeking new landscapes, but in having new eyes.
We don't receive wisdom; we must discover it for ourselves after a journey that no one can take for us or spare us.
If we have learned one thing from the history of invention and discovery, it is that, in the long run — and often in the short one — the most daring prophecies seem laughably conservative.
---
Personal Stories
---
Ancient Greek
---
---