best quotations about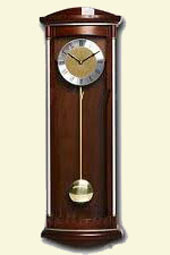 ---
Quotations
Time is the coin of your life. You spend it. Do not allow others to spend it for you.

— Carl Sandburg, 1878-1967, American poet

My favorite things in life don't cost any money. It's really clear that the most precious resource we all have is time.
Parkinson's law: Work expands so as to fill the time available for its completion.
For ever and a day.

— William Shakespeare, 1564-1616, English poet & playwright ‐ As You Like It

Ordinary people merely think how they shall "spend" their time; a man of talent tries to "use" it.
Ennui is the echo in us of time tearing itself apart.
Time is money.

— Benjamin Franklin, 1706-1790, American politician & writer

Buying books would be a good thing if we also could buy the time to read them.
Every girl should use what Mother Nature gave her before Father Time takes it away.
Simpletons talk of the past, wise men of the present, and fools of the future.
Time is a waste of money.
Alcohol, hashish, prussic acid, strychnine are weak dilutions. The surest poison is time.
We must use time as a tool, not as a couch.
So much working, reading, thinking, living to do! A lifetime is not long enough.
Money and time are the heaviest burdens of life, and the unhappiest of all mortals are those who have more of either than they know how to use.
Eternity is in love with the productions of time.
I recommend you to take care of the minutes: for hours will take care of themselves.
The less one has to do, the less time one finds to do it in.
A man that is young in years may be old in hours if he have lost no time.
The only time I really become discouraged is when I think of all the things I would like to do and the little time I have in which to do them.
Short as life is, we make it still shorter by the careless waste of time.
A man with a watch knows what time it is. A man with two watches is never sure.
Either you run the day or the day runs you.
Until we can manage time, we can manage nothing else.
To kill time is not murder, it's suicide.
It takes a minute to have a crush on someone, an hour to like someone, and a day to love someone... but it takes a lifetime to forget someone.

— Khalil Gibran, 1883-1931, Lebanese-American poet & philosopher

Only through time time is conquered.
Lack of direction, not lack of time, is the problem. We all have twenty-four hour days.
A man who dares to waste one hour of time has not discovered the value of life.
Time, which changes people, does not alter the image we have of them.
If you are killing time, it's not murder. It's suicide.
If you don't have time to do it right, when will you have the time to do it over?
Don't say you don't have enough time. You have exactly the same number of hours per day that were given to Helen Keller, Pasteur, Michaelangelo, Mother Teresa, Leonardo da Vinci, Thomas Jefferson, and Albert Einstein.
---
Latin Quotes
---
Quotes in Verse
Half past twelve. How the time has gone by.
Half past twelve. How the years have gone by.

— Constantine Kavafy, 1868-1933, Greek poet ‐ Since Nine O'Clock

One luminary clock against the sky
Proclaimed the time was neither wrong nor right.
---
Funny Quotes
The speed of time is one second per second.

— Anonymous

If you are killing time, are you damaging eternity?
Time flies like the wind. Fruit flies like a banana.
---
Ancient Greek
Time is the ancestor of everything.

Χρόνος ο πάντων πρόγονος.

Time leads truth toward the light.

Άγει δε προς φως την αλήθειαν χρόνος.

— Menander, 4th cent. BC, Ancient Greek dramatist (New Comedy)

Time is a child playing checkers; the kingdom belongs to a child.

Χρόνος παις εστι παίζων πεττεύων. Παιδός η βασιλεία.
---
Special Quotes
To read them all, reckon 150,000 years.

— Slogan of the Bibliothèque nationale de France (2014)
---
---