best quotations about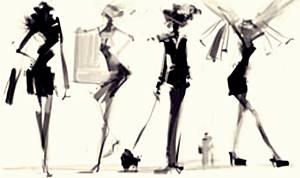 ---
Quotations
A fashion is nothing but an induced epidemic.
Fashion is a form of ugliness so intolerable that we have to alter it every six months.
Art produces ugly things which frequently become more beautiful with time. Fashion, on the other hand, produces beautiful things which always become ugly with time.
Every generation laughs at the old fashions, but follows religiously the new.
Fashion is something barbarous, for it produces innovation without reason and imitation without benefit.
---
---