best quotations about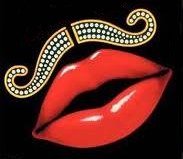 ---
Quotations
There is no such thing as a homosexual or a heterosexual person. There are only homo- or heterosexual acts. Most people are a mixture of impulses if not practices.
Homosexuality is assuredly no advantage, but it is nothing to be ashamed of, no vice, no degradation, it cannot be classified as an illness.

— Sigmund Freud, 1856-1939, Austrian psychologist, founder of psychoanalysis

At least when the Emperor Justinian, a sky-god man, decided to outlaw sodomy, he had to come up with a good practical reason, which he did. It is well known, Justinian declared, that buggery is a principal cause of earthquakes, and so must be prohibited.
---
Funny Quotes
Bisexuality immediately doubles your chances for a date on Saturday night.
---
Movie Quotes
- "But you don't understand, Osgood! Ohh... I'm a man."
- "Well, nobody's perfect."

— from the film Some Like It Hot (1959)

- You know how I know that you're gay?
- How?
- You have a rainbow bumper sticker on your car that says: 'I love it when balls are in my face.'
- That's gay?

— from the film The 40 Year Old Virgin (2005)
---
---