best quotations about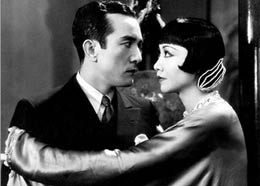 ---
Quotations
Men always want to be a woman's first love. What women like is to be a man's last romance.

— Oscar Wilde, 1854-1900, Irish writer

Never marry at all, Dorian. Men marry because they are tired, women, because they are curious: both are disappointed.

— Oscar Wilde, 1854-1900, Irish writer

A woman hides from a man her past, the man hides her future.

— Anonymous

Women are the right age for just a few years; men, for most of their lives.
When a man gives his opinion, he's a man. When a woman gives her opinion, she's a bitch.
Desire is in men a hunger, in women only an appetite.
Strong women only marry weak men.
A man's face is his autobiography. A woman's face is her work of fiction.
I like men who have a future and women who have a past.
Men hunt. Women fish.
In politics, If you want anything said, ask a man. If you want anything done, ask a woman.
You never really know a man until you have divorced him.
I require three things in a man: he must be handsome, ruthless, and stupid.

— Dorothy Parker, 1893-1967, American writer, poet, satirist, critic

The true man wants two things: danger and play. For that reason he wants woman, as the most dangerous plaything.
Men are by nature merely indifferent to one another; but women are by nature enemies.
Only a male intellect clouded by the sexual drive could call the stunted, narrow-shouldered, broad-hipped and short-legged sex the fair sex.
In the duel of sex, woman fights from a dreadnought and man from an open raft.

— H.L. Mencken, 1880-1956, American columnist & cultural critic

There are three things men can do with women: love them, suffer them, or turn them into literature.
A man can be happy with any woman as long as he does not love her.
All women become like their mothers. That is their tragedy. No man does. That's his.
If you cannot inspire a woman with love of you, fill her above the brim with love of herself; all that runs over will be yours.
God created man, and finding him not sufficiently alone, gave him a female companion so that he might feel his solitude more acutely.
A wise woman puts a grain of sugar in everything she says to a man, and takes a grain of salt with everything he says to her.
To be happy with a man you must understand him a lot and love him a little. To be happy with a woman you must love her a lot and not try to understand her at all.
Every man wants a woman to appeal to his better side and his nobler instincts - and another woman to help him forget them.
A man is like a cat; chase him and he will run - sit still and ignore him and he'll come purring at your feet.
Anatomy is destiny.

— Sigmund Freud, 1856-1939, Austrian psychologist, founder of psychoanalysis

A woman usually leaves a man only for another man, while a man may very well leave a woman because of her.
When men and women agree, it is only in their conclusions; their reasons are always different.
The immorality of men triumphs over the amorality of women.
Moral responsibility is what is lacking in a man when he demands it of a woman.
The woman takes one for all, and the man all for one.
A man's jealousy is a social institution, a woman's prostitution an instinct.
The "rights" of women are men's duties.
Feminine passion is to masculine as an epic is to an epigram.
A mother takes twenty years to make a man of her boy, and another woman makes a fool of him in twenty minutes.
Men live by forgetting and woman live on memories.
I think women rule the world and that no man has ever done anything that a woman either hasn't allowed him to do or encouraged him to do.
The only place men want depth in a woman is in her decolletage.
One of my theories is that men love with their eyes; women love with their ears.
Diamonds are a girl's best friend and dogs are a man's best friend. Now you know which sex has more sense
Since women are better at producing babies, presumably Nature has given men some talent to compensate. But for the moment I can't think of it.
He who desires a lifetime of happiness with a beautiful woman desires to enjoy the taste of wine by keeping his mouth always full of it.
The man's desire is for the woman; but the woman's desire is rarely other than for the desire of the man.

— Samuel Taylor Coleridge, 1772-1834, English poet & philosopher

Misogynist: A man who hates women as much as women hate one another.

— H.L. Mencken, 1880-1956, American columnist & cultural critic
---
Personal Stories
Three things ruin a man: power, money, and women. I never wanted power. I never had any money, and the only woman in my life is up at the house right now.
---
Bible Quotes
It is not good for the man to be alone. I will make a helper who is just right for him.

— Old Testament ‐ Genesis 2:18

This is now bone of my bones and flesh of my flesh; she shall be called "woman", for she was taken out of man.

— Old Testament ‐ Genesis 2:23
---
Quotes in Verse
Here lies my wife: here let her lie!
Now she's at rest, and so am I.
---
Funny Quotes
Here's all you have to know about men and women: women are crazy, men are stupid. And the main reason women are crazy is that men are stupid.
If a man says something in the woods and there are no women there, is he still wrong?

— Anonymous

I take my wife everywhere, but she keeps finding her way back.
Outside every thin woman is a fat man trying to get in.
---
Stupid Quotes
A highly intelligent man should take a primitive woman. Imagine if on top of everything else, I had a woman who interfered with my work.
---
Movie Quotes
When women go wrong, men go right after them.

— from the film She Done Him Wrong (1933)

- What's more ethical: The women who cheats, or the man who walks out?
- The woman who cheats.

— from the film Breathless (1960)
---
---