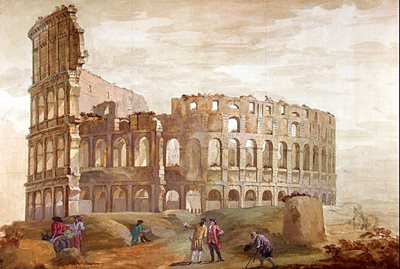 Classic quotes, sayings and proverbs in Latin.
page 5 of 6
---
Great Causes
Vi Veri Veniversum Vivus Vici.

Living by the power of truth I conquered the universe.
Necessity
Panem et circenses.

Bread and circuses.
Planning
Gladiator in arena consilium capit.

The gladiator is formulating his plan in the arena.
Hope
Dum spiro spero.

While I breathe, I hope.
Limits
Ne plus ultra.

No further.

(impassable obstacle)
Security
Quis costodiet ipsos custodies?

Who will guard the guards?

Via trita, via tuta.

The beaten path is the safe path.
Searching
Non quis, sed quid.

Not who but what.
Action
Carpe diem.

Seize the day.

Res, non verba.

Actions not words.
Being Busy
In medias res.

In the middle of things.
Doing
Age quot agis.

Do what you do.
Experience
Quod nocet, saepe docet.

What harms, often teaches.
Change
Mutatis mutandis.

Once the necessary changes having been made.
Readiness
Libens-Volens-Potens

Ready-Willing-Potent
Dedication
Age quot agis.

Do what you do.

Multum, non multa.

Much, not many.

(meaning: take much care but not of many things; [replace 'take care' with 'learn' or whatever])
Work
Ora et Labora.

Pray and Work.

— Motto of the Benedictine Order
Manipulation
Divide ut regnes.

Divide and conquer.
Leadership
Nemo autem regere potest nisi qui et regi.

No one is able to rule unless he is also able to be ruled.
Money
Pecunia nervus belli.

Moneys is the soul of war.
The Rich
Magna servitus est magna fortuna.

A great fortune is a great slavery.

Dives aut iniquus est, aut iniqui haeres.

A rich man is either a knave, or the heir of a knave.
Property
Res nullius.

Nobody's

(for things like the sun)
Cost & Price
Omnia cum pretio.

Everything with a price.
Corruption
Corruptio optimi pessima est.

The corruption of the best is the worst.
Temptation
Vada retro me, Satana.

Get off my back, Satan

— Gospel of Mark ‐ 8:33

(from the Vulgate, spoken by Jesus to Peter)
Sports
Citius, Altius, Fortius.

Faster, Higher, Stronger

— Motto of the Olympic Games

(initially, a motto of Pierre de Coubertin's school)
Drinking
In vino veritas.

Truth in wine.
Cause & Effect
De malo, bonum.

Bad from the good.

Non quis, sed quid.

Not who but what.

Post hoc, ergo propter hoc.

After this, therefore, because of this.

(logical fallacy)
Results
Exitus acta probat.

The result justifies the deed.
Fame & Glory
Fama volat.

Fame flies.

Non omnis moriar.

I shall not wholly die.

Sic transit gloria mundi.

Thus passes the glory of the world.
Mistakes
Errare Humanum est.

To err is human.

Splendide mendax.

Splendidly false.
Loss
Male parta male dilabuntur.

What has been wrongly gained is wrongly lost.
Danger
Hannibal ad portas.

Hannibal at the gates.

(Roman alert when Hannibal was approaching to Rome, around 217 BC)
Degradation
O tempora! Ο mores!

O, the times! O, the morals!
page 5 of 6
---