best quotations about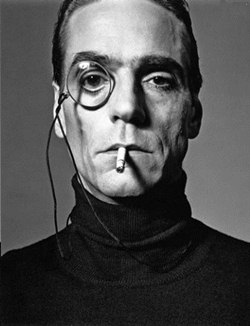 ---
Quotations
It takes time to create excellence. If it could be done quickly, more people would do it.

— John Wooden, 1910-2010, American basketball coach

To be successful, a woman has to be much better at her job than a man.

— Golda Meir, 1898-1978, Israeli Prime Minister

We, the unwilling, led by the unknowing, are doing the impossible for the ungrateful. We have done so much, for so long, with so little, we are now qualified to do anything with nothing.

— Konstantin Josef Jireček, 1854-1918, Czech historian & Slavist

I have offended God and mankind because my work did not reach the quality it should have.

— Leonardo da Vinci, 1452-1519, Italian polymath & painter

(his last words)

All religions promise a reward for excellences of the will or heart, but none for excellences of the head or understanding.
Be good to your work, your word, and your friend.
The best is the enemy of the good.
We are what we repeatedly do. Excellence, then, is not an act but a habit.
Success is doing ordinary things extraordinarily well.
My father taught me to always do more than you get paid for as an investment in your future.
One machine can do the work of fifty ordinary men. No machine can do the work of one extraordinary man.
The noblest search is the search for excellence.
If you'll not settle for anything less than your best, you will be amazed at what you can accomplish in your lives.
Perfection is not attainable, but if we chase perfection we can catch excellence.
Make each day your masterpiece.
Just do the best you can. No one can do more than that.
If you wish to be out front, then act as if you were behind.
Excellence in any department can be attained only by the labor of a lifetime; it is not to be purchased at a lesser price.
---
Ancient Greek
---
Movie Quotes
Well, when I'm good, I'm very good, but when I'm bad, I'm better.

— from the film I'm No Angel (1933)
---
---