best quotations about
and Reminiscence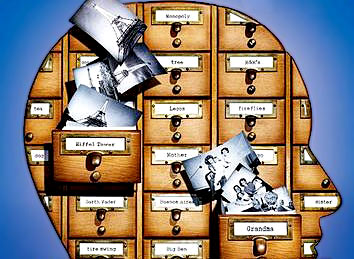 ---
Quotations
In the afterlife, we'll sit around talking about the good old days, when we wished that we were dead.

— Samuel Beckett, 1906-1989, Irish writer, Nobel 1969

If you want to keep your memories, you first have to live them.

— Bob Dylan, 1941-, American singer [Nobel 2016]

Neurotics expect you to remember all the things that they tell you, and many that they don't.
Clinton lied. A man might forget where he parks or where he lives, but he never forgets oral sex, no matter how bad it is.

— Barbara Bush, 1925-, wife of the 41st USA president

Memory works like the collection glass in the Camera obscura: it gathers everything together and therewith produces a far more beautiful picture than was present originally.
Since the only things we remember are humiliations and defeats, what is the use of all the rest?
Nothing prints more lively in our minds than something we wish to forget.
Many a man fails to become a thinker only because his memory is too good.
If you tell the truth you don't have to remember anything.
When I was younger, I could remember anything, whether it had happened or not.
Like all great travelers I have seen more than I remember, and remember more than I have seen.
One lives in the hope of becoming a memory.
It's like déjà vu all over again.

— Yogi Berra, 1925-2015, American baseball player & humorist

To be able to look back upon one's life in satisfaction, is to live twice.

— Khalil Gibran, 1883-1931, Lebanese-American poet & philosopher

Nothing awakens a reminiscence like an odor.
Remembering is only a new form of suffering.
The best memories are those which we have forgotten.
Memory... is an internal rumor.
Men live by forgetting and woman live on memories.
Remembrance of things past is not necessarily the remembrance of things as they were.
The true art of memory is the art of attention.
---
Quotes in Verse
You don't have to remember.
We Know.
---
Funny Quotes
Everyone has a photographic memory, some just don't have film.
---
Proverbs
Difficult to bear, sweet to remember.

— Indian proverb
---
Movie Quotes
- Do you ever have déjà vu, Mrs. Lancaster?
- I don't think so, but I could check with the kitchen.

— from the film Groundhog Day (1993)

Now...where was I?

— from the film Memento (2000)
---
---