best quotations about
and Pessimism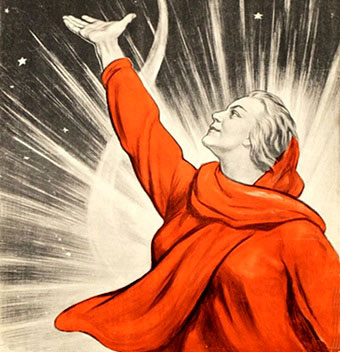 ---
Quotations
Future, n.That period of time in which our affairs prosper, our friends are true and our happiness is assured.

— Ambrose Bierce, 1842–1914, American writer

I am so far from being a pessimist...on the contrary, in spite of my scars, I am tickled to death at life.

— Eugene O'Neill, 1888-1953, American playwright, Nobel 1936

An optimist may see a light where there is none, but why must the pessimist always run to blow it out?
Still hope leads men to venture; and no one ever yet put himself in peril without the inward conviction that he would succeed in his design
A pessimist is one who makes difficulties of his opportunities and an optimist is one who makes opportunities of his difficulties.
A stumbling block to the pessimist is a stepping-stone to the optimist.

— Eleanor Roosevelt, 1884-1962, American politician & wife of the 32nd USA president

An optimist expects his dreams to come true; a pessimist expects his nightmares to.
Both optimists and pessimists contribute to society. The optimist invents the aeroplane, the pessimist the parachute.
A pessimist sees the difficulty in every opportunity; an optimist sees the opportunity in every difficulty.

— Winston Churchill, 1874-1965, British Prime Minister, Nobel 1953

For myself I am an optimist - it does not seem to be much use to be anything else.

— Winston Churchill, 1874-1965, British Prime Minister, Nobel 1953

Optimists do not write well.
The devil is an optimist if he thinks he can make people meaner.
Pessimism leads to weakness, optimism to power.
Expect the best. Prepare for the worst. Capitalize on what comes.
I always like to look on the optimistic side of life, but I am realistic enough to know that life is a complex matter.
---
Personal Stories
---
Quotes in Verse
---
Funny Quotes
---
---