best quotations about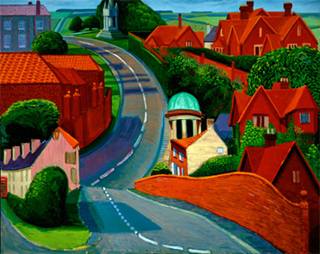 ---
Quotations
Following straight lines shortens distances, and also life.

— Antonio Porchia, 1885-1968, Italian-Argentinian poet

Sometimes the road less traveled is less traveled for a reason.

— Jerry Seinfeld, 1954-, American comedian

If you do not change direction, you may end up where you are heading.
Road, n. A strip of land along which one may pass from where it is too tiresome to be to where it is futile to go.
Do not go where the path may lead, go instead where there is no path and leave a trail.
They will say you are on the wrong road, if it is your own.
Greatness is a road leading towards the unknown.
Love will find a way through paths where wolves fear to prey.
Do not ask God the way to heaven; he will show you the hardest one.
You can't find the right roads when the streets are paved.
---
Latin Quotes
The beaten path is the safe path.

Via trita, via tuta.
---
Quotes in Verse
---
Ancient Greek
---
Proverbs
To know the road ahead, ask those coming back.
---
---