best quotations about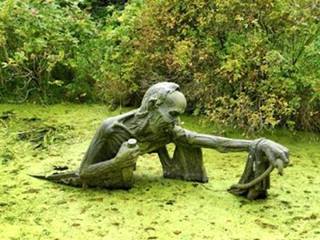 ---
Quotations
Life is a horizontal fall.

— Jean Cocteau, 1889-1963, French artist

I used to be Snow White, but I drifted.

— Mae West, 1892-1980, American actress

Every harlot was a virgin once.
The neurotic longs to touch bottom, so at least he won't have that to worry about anymore.
We must all wage an intense, lifelong battle against the constant downward pull. If we relax, the bugs and weeds of negativity will move into the garden and take away everything of value.
We don't grow older, we grow riper.
Death is nothing, but to live defeated and inglorious is to die daily.
Would the boy you were be proud of the man you are?
All authority is quite degrading. It degrades those who exercise it, and degrades those over whom it is exercised.
The most depraved type of human being ... the man without a purpose.
What horrifies me most is the idea of being useless: well-educated, brilliantly promising, and fading out into an indifferent middle age.
In its youth a people produce mythology and poetry; in its decadence, philosophy and logic.
Old soldiers never die; they just fade away.
The day you stop learning is the day you begin decaying.
When a culture feels that its end has come, it sends for a priest.
Whoever degrades another degrades me.
It is not industry, but idleness, that is degrading.

— Calvin Coolidge, 1872-1933, American President [1923-1929]

Just as we outgrow a pair of trousers, we outgrow acquaintances, libraries, principles, etc., at times before they're worn out and at times—and this is the worst of all—before we have new ones.

— Georg Christoph Lichtenberg, 1742-1799, German author of maxims

Desire makes everything blossom; possession makes everything wither and fade.
---
Latin Quotes
---
Quotes in Verse
Don't hope for things elsewhere:
there is no ship for you, there is no road.
As you've wasted your life here, in this small corner,
you've destroyed it everywhere else in the world.

— Constantine Kavafy, 1868-1933, Greek poet ‐ The city
---
Ancient Greek
And you, old man, we are told you prospered once.

Και σε γέρον το πριν μεν ακούομεν όλβιον είναι.

— Homer, c. 800-750 BC, II ‐ Iliad XXIV

(Achilles to Priam)
---
Movie Quotes
- You're not the man I knew ten years ago.
- It's not the years, honey, it's the mileage.

— from the film Raiders of the Lost Ark (1981)
---
---