best quotations about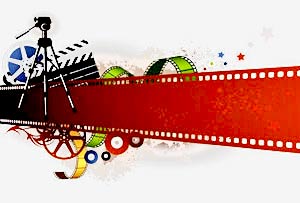 ---
Quotations
She has slept with every male star at MGM except Lassie.

— Bette Davis, 1908-1989, American actress

(on rival Joan Crawfor)

With today's movies, if we took out all the bad language, we'd go back to silent films.
There was more good acting at Hollywood parties than ever appeared on the screen.
All you need for a movie is a gun and a girl.
Photography is truth. The cinema is truth twenty-four times per second
I would never see a good movie for the first time on television.
American pictures usually have no subject, only a story. A pretty woman is not a subject. Julia Roberts doing this and that is not a subject.
Movies in Hollywood now, for the past 20 or 30 years, are made mainly by lawyers or agents.
Cinema is capitalism in its purest form.... There is only one solution — turn one's back on American cinema
I pity the French Cinema because it has no money. I pity the American Cinema because it has no ideas.
Movies are immortal art - the first new art since Greek drama.

— Eric Johnston, 1896-1963, American businessman

I do not make films primarily for children. I make them for the child in all of us, whether we be six or sixty. Call the child "innocence". The worst of us is not without innocence, although buried deeply it might be.
---
Funny Quotes
Hollywood is a place where people from Iowa mistake each other for stars.
---
Stupid Quotes
Who the hell wants to hear actors talk?

— Harry Warner, 1881-1958, American film producer

(in 1927)
---
Movie Quotes
The cinema substitutes for our gaze at a world more in harmony with our desires. "Contempt" is a story of that world.

— from the film Contempt (1963)

In '33, Goebbels asked Lang to head the German film industry. That very night, Lang left Germany.

— from the film Contempt (1963)
---
---