best quotations about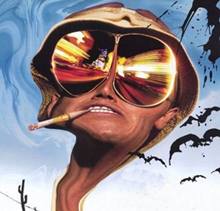 ---
Quotations
Why drink and drive if I can smoke and fly?

— Bob Marley, 1945-1981, Jamaican singer

Turn on. Tune in. Drop out.
Alcohol, hashish, prussic acid, strychnine are weak dilutions. The surest poison is time.
Herb is the unification of mankind.
Herb is the healing of a nation, alcohol is the destruction.
The more people smoke herb, the more Babylon fall.
---
Quotes in Verse
Excuse me while I light my spliff, good God I gotta take a lift.
---
Funny Quotes
I used to do drugs. I still do, but I used to, too.
Eventually, alas, I realized the main purpose of buying cocaine is to run out of it.
---
---