best quotations about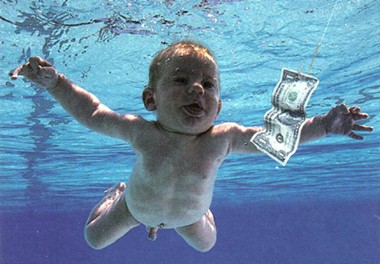 ---
Quotations
Money is the most envied, but the least enjoyed. Health is the most enjoyed, but the least envied.

— Charles Caleb Colton, 1780-1832, English cleric & writer

Money is like a sixth sense without which you cannot make a complete use of the other five.

— Somerset Maugham, 1874-1965, British writer

All the money you made will never buy back your soul.

— Bob Dylan, 1941-, American singer [Nobel 2016]

If women didn't exist, all the money in the world would have no meaning.
I don't want to make money, I just want to be wonderful.
Amateurs want to be right. Professionals want to make money.
Money will not make you happy, and happy will not make you money.
Having money is a way of being free of money.
Money is like muck, not good except it be spread.
After a point, and so on, money stops to matter, it stops being the goal, the game is all that matters.
Money is a good servant but a bad master.
Money will buy you a bed, but not a good night's sleep, a house but not a home, a companion but not a friend.
Salary is no object: I want only enough to keep body and soul apart.

— Dorothy Parker, 1893-1967, American writer, poet, satirist, critic

I'd like to live as a poor man with lots of money.
If you know how to spend less than you get, you have the philosopher's stone.

— Benjamin Franklin, 1706-1790, American politician & writer

Money is not only the object but also the fountainhead of greed.
Money is human happiness in the abstract: he, then, who is no longer capable of enjoying human happiness in the concrete, devotes his heart entirely to money.
The chief value of money lies in the fact that one lives in a world in which it is overestimated.

— H.L. Mencken, 1880-1956, American columnist & cultural critic

When somebody says it's not about the money, it's about the money.

— H.L. Mencken, 1880-1956, American columnist & cultural critic

I inherited my ability from both parents; my mother's ability for spending money, and my father's ability for not earning it.
Making money is art. And working is art. And good business is the best art.
It is better to have a permanent income than to be fascinating.
Time is money.

— Benjamin Franklin, 1706-1790, American politician & writer

When I was young I thought that money was the most important thing in life; now that I am old I know that it is.
Within certain limits, it is actually true that the less money you have, the less you worry.
He had heard people speak contemptuously of money: he wondered if they had ever tried to do without it.
It is not wealth one asks for, but just enough to preserve one's dignity, to work unhampered, to be generous, frank and independent.
So you think that money is the root of all evil. Have you ever asked what is the root of all money?
Wealth is the product of man's capacity to think.
Money and time are the heaviest burdens of life, and the unhappiest of all mortals are those who have more of either than they know how to use.
Our income are like our shoes; if too small, they gall and pinch us; but if too large, they cause us to stumble and trip.
When it is a question of money, everybody is of the same religion.
To be clever enough to get all that money, one must be stupid enough to want it.
Finance is the art of passing money from hand to hand until it finally disappears.

— Robert W. Sarnof, 1918-1997, American business executive

Prosperity is only an instrument to be used, not a deity to be worshipped.

— Calvin Coolidge, 1872-1933, American President [1923-1929]

Wealth comes from industry and from the hard experience of human toil. To dissipate it in waste and extravagance is disloyalty to humanity.

— Calvin Coolidge, 1872-1933, American President [1923-1929]

Money isn't the most important thing in life, but it's reasonably close to oxygen on the "gotta have it" scale.
We know now that government by organized money is just as dangerous as government by organized mob.

— Franklin Roosevelt, 1882-1945, American President [1936-1945]

The problem with socialism is that you eventually run out of other people's money.
No-one would remember the Good Samaritan if he'd only had good intentions; he had money as well.
Money is itself a product of circulation.
---
Bible Quotes
For the love of money is the root of all kinds of evil.

— Epistles of Paul ‐ 1 Timothy 6:10
---
Latin Quotes
Moneys is the soul of war.

Pecunia nervus belli.
---
Funny Quotes
All I ask is a chance to prove that money can't make me happy.
I've got all the money I'll ever need. If I die by four o'clock.
Money is better than poverty, if only for financial reasons.
If only God would give me some clear sign! Like making a large deposit in my name in a Swiss bank.
A nickel ain't worth a dime anymore.

— Yogi Berra, 1925-2015, American baseball player & humorist

If money does not make you happy, give it to me.
If dat ghost have money, I tells him never to haunt you less'n he wants to lose it!

— Eugene O'Neill, 1888-1953, American playwright, Nobel 1936
---
Ancient Greek
War is a matter not so much of arms as of expenditure.

Έστιν ο πόλεμος ουχ όπλων το πλέον, αλλά δαπάνης.

You cannont buy glory with money.

Δόξα δε χρημάτων ουκ ωνητή.

If we have money, we shall have friends.

Εάν δ' έχωμεν χρήμαθ', έξομεν φίλους

— Menander, 4th cent. BC, Ancient Greek dramatist (New Comedy)

Gold is the nerves of the war.

Νεύρα πολέμου χρυσός.
---
Proverbs
Shrouds have no pockets.
A fool and his money are soon parted.
God reigns in heaven and money on earth.
He who pays the piper calls the tune.
---
Movie Quotes
Follow the money....Just follow the money.

— from the film All the President's Men (1976)

Show me the money.

— from the film Jerry Maguire (1996)
---
---