best quotations about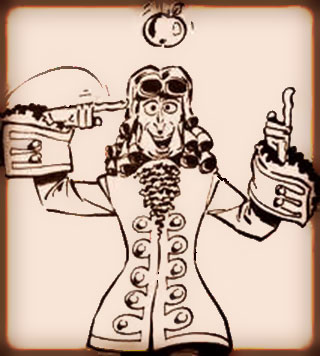 ---
Quotations
Ideas are like frog eggs: you've got to lay a thousand to hatch one.

— Peter Drucker, 1909–2005, Austrian management guru

I guess the real reason that my wife and I had children is the same reason that Napoleon had for invading Russia: it seemed like a good idea at the time.

— Bill Cosby, 1937-, American comedian

An idea that is not dangerous is unworthy of being called an idea at all.
I begin with an idea and then it becomes something else.
You have to have an idea of what you are going to do, but it should be a vague idea.
A new idea comes suddenly and in a rather intuitive way. But intuition is nothing but the outcome of earlier intellectual experience.
Before you reject an idea, find at least five good things about it.
There is one thing stronger than all the armies in the world, and that is an idea whose time has come.
Having precise ideas often leads to a man doing nothing.
Serious people have few ideas. People with ideas are never serious.
Success is often just an idea away.
An idea that is not dangerous is not worthy of being called an idea at all.
The making of a journalist: no ideas and the ability to express them.
Get a good idea and stay with it. Dog it, and work at it until it's done right.
An idea is a point of departure and no more. As soon as you elaborate it, it becomes transformed by thought.
---
Funny Quotes
I had a monumental idea this morning, but I didn't like it.
---
Movie Quotes
I can never have a real conversation with you. You never have ideas, only feelings. That's not true. There are ideas in feelings.

— from the film Pierrot le Fou (1965)

Hang on a minute, lads, I've got a great idea.

— from the film The Italian Job (1969)
---
---