best quotations about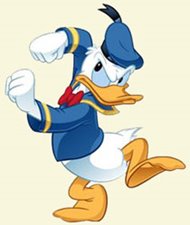 ---
Quotations
You can call me mercenary, or call me madam, but, as I always tell my customers - just call me anytime!
I am prepared for the worst, but hope for the best.
The secret of success in life is for a man to be ready for his opportunity when it comes.
Prepare yourself for the world, as athletes used to do for their exercises; oil your mind and your manners, to give them the necessary suppleness and flexibility; strength alone will not do.
The best preparation for good work tomorrow is to do good work today.
Let us speak courteously, deal fairly, and keep ourselves armed and ready.

— Theodore Roosevelt, 1858-1919, American President [1901-1909]

Luck is what happens when preparation meets opportunity.
Expect the best. Prepare for the worst. Capitalize on what comes.
---
Latin Quotes
Ready-Willing-Potent

Libens-Volens-Potens
---
Quotes in Verse
Let's be ready
each hour is our hour.
Oh my soul, be prepared for the coming of the Stranger.
Be prepared for him who knows how to ask questions.
---
Funny Quotes
I was thinking about how people seem to read the bible a lot more as they get older, and then it dawned on me—they're cramming for their final exam.
---
Stupid Quotes
We are ready for any unforeseen event that may or may not occur.
---
Special Quotes
Be Prepared!

— Motto of the Boy Scouts
---
---