best quotations about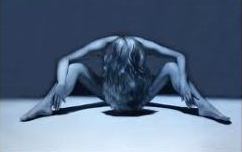 ---
Quotations
When threatened, the first thing a democracy gives up is democracy.
Better to shun the bait than struggle in the snare.
But I don't give up; I forget why not.

— Dorothy Parker, 1893-1967, American writer, poet, satirist, critic

Just as an enemy is more dangerous to a retreating army, so every trouble that fortune brings attacks us all the harder if we yield and turn our backs.
The tragedy of a man is greater when he gives it up.
I bear the wounds of all the battles I avoided.
The exit is usually where the entrance was.
Many of life's failures are people who did not realize how close they were to success when they gave up.
The trouble with most people is that they quit before they start.
Age wrinkles the body; quitting wrinkles the soul.
There is no failure except in no longer trying.
Most people never run far enough on their first wind to find out they've got a second.
There are plenty of recommendations on how to get out of trouble cheaply and fast. Most of them come down to this: Deny your responsibility.

— Lyndon Johnson, 1908-1973, American President [1963-1969]

(about withdrawing from Vietnam)

Winners never quit and quitters never win.
Once you learn to quit, it becomes a habit.
There is nothing so fatal to character as half finished tasks.

— David Lloyd George, 1863-1945, British Prime Minister [1916-1922]

What are you waiting for in order to give up?
---
Funny Quotes
Giving up smoking is the easiest thing in the world. I know because I've done it thousands of times.
---
Movie Quotes
Just when I thought I was out, they pull me back in.

— from the film The Godfather: Part III (1990)
---
---