best quotations about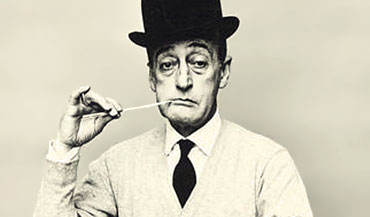 ---
Quotations
To argue with a person who has renounced the use of reason is like administering medicine to the dead.

— Thomas Paine, 1737-1809, English-American writer

All men are mortal. Socrates is a man. Therefore Socrates is mortal.
Elementary rules of logic: extraordinary claims require extraordinary evidence and what can be asserted without evidence can also be dismissed without evidence.

— Christopher Hitchens, 1949-2011, British-American journalist & writer

The greater the man, the less is he opinionative, he depends upon events and circumstances.
Reason's last step is the recognition that there are an infinite number of things which are beyond it.
The heart has its reasons which reason knows not.
All our knowledge begins with the senses, proceeds then to the understanding, and ends with reason. There is nothing higher than reason.
We distrust our heart too much, and our head not enough.
I am not primarily an advocate of capitalism, but of egoism; and I am not primarily an advocate of egoism, but of reason.
Reason is a crutch for age, but youth is strong enough to walk alone.
Briefly, you can only find truth with logic if you have already found truth without it.
Only those things are beautiful which are inspired by madness and written by reason.
Habit is stronger than reason.
Production is not the application of tools to materials, but logic to work.
Keep your passions in check, but beware of giving your reason free rein.
Nothing can be accomplished by logic and ethics.
People don't buy for logical reasons. They buy for emotional reasons.
Reason enslaves all whose minds are not strong enough to master her.
Chance seldom interferes with the wise man; his greatest and highest interests have been, are, and will be, directed by reason throughout his whole life.
---
Movie Quotes
Elementary, my dear Watson. Purely elementary.

— from the film The Adventures of Sherlock Holmes (1939)
---
---