best quotations about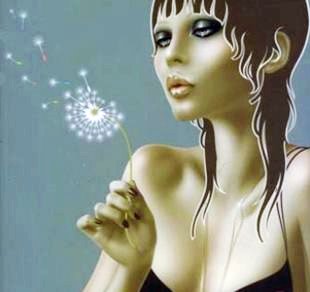 ---
Quotations
Poetry is what gets lost in translation.

— Robert Frost, 1874-1963, American poet

Prose: words in their best order; poetry: the best words in their best order.

— Samuel Taylor Coleridge, 1772-1834, English poet & philosopher

A poet looks at the world as a man looks at a woman.
The poet is the priest of the invisible.
It is not everyday that the world arranges itself into a poem.
For the purposes of poetry a convincing impossibility is preferable to an unconvincing possibility.
Poetry is for an intelligent man or a madman.
Mediocrity in poets has never been tolerated by either men, or gods, or booksellers.
Poetry is finer and more philosophical than history; for poetry expresses the universal, and history only the particular.
Homer has taught all other poets the art of telling lies skillfully.
A poet more than thirty years old is simply an overgrown child.

— H.L. Mencken, 1880-1956, American columnist & cultural critic

Science is for those who learn; poetry, for those who know.
Poetry is the exquisite expression of exquisite impressions.
Poetry is truth in its Sunday clothes.
There are two ways of disliking poetry; one way is to dislike it, the other is to read Pope.
Poetry must be new as foam, and as old as the rock.
Poetry is the art of uniting pleasure with truth.
To a poet nothing can be useless.
One Power alone makes a Poet: Imagination. The Divine Vision.
Not the poem which we have read, but that to which we return, with the greatest pleasure, possesses the genuine power, and claims the name of essential poetry.

— Samuel Taylor Coleridge, 1772-1834, English poet & philosopher

No man was ever yet a great poet, without being at the same time a profound philosopher.

— Samuel Taylor Coleridge, 1772-1834, English poet & philosopher

The book of Job is pure Arab poetry of the highest and most antique cast.

— Samuel Taylor Coleridge, 1772-1834, English poet & philosopher

If poetry does not come as naturally as leaves to a tree, then it better not come at all.
Poetry should surprise by a fine excess and not by singularity --it should strike the reader as a wording of his own highest thoughts, and appear almost a remembrance.
A great poet belongs to no country; his works are public property, and his memoirs the inheritance of the public.
Inspiration is a farce that poets have invented to give themselves importance.
Poetry is the opening and closing of a door, leaving those who look through to guess about what is seen during a moment.
Poetry is an echo asking a shadow to dance.
Poetry is indispensable — if I only knew what for.
The worst tragedy for a poet is to be admired through being misunderstood.
A true poet does not bother to be poetical. Nor does a nursery gardener scent his roses.
The poet doesn't invent. He listens.
Children and lunatics cut the Gordian knot which the poet spends his life patiently trying to untie.
Always be a poet, even in prose.
Poetry is to prose as dancing is to walking.
Poetry is a separate language, or more specifically, a language within a language.
A bad poem is one that vanishes into meaning.
The reason we go to poetry is not for wisdom, but for the dismantling of wisdom.
Everywhere I go I find a poet has been there before me.

— Sigmund Freud, 1856-1939, Austrian psychologist, founder of psychoanalysis

The literate, the erudite, the learned mount by means of ladders; poets and artists are birds.
Shakespeare wrote better poetry for not knowing too much; Milton, I think, knew too much finally for the good of his poetry.

— Alfred North Whitehead, 1861-1947, British philosopher & mathematician

To be a poet is a condition, not a profession.
A complete poem is one where an emotion finds the thought and the thought finds the words.
Writing free verse is like playing tennis with the net down.
Your very flesh shall be a great poem.
Immature poets imitate; mature poets steal.
Genuine poetry can communicate before it is understood.
Poetry is not a turning loose of emotion, but an escape from emotion;
it is not the expression of personality but an escape from personality.
Poetry is not an assertion of truth, but the making of that truth more fully real to us.
It is easier to steal the club of Hercules than a line from Homer.
If I had my life to live over again, I would have made a rule to read some poetry and listen to some music at least once every week.
O happy youth! in having found a Homer to celebrate thy virtues!

— Alexander the Great, 356-323 BC, King of Macedon

(at the tomb of Achilles)

A poet can survive everything but a misprint.
Homer, the sovereign poet.
---
Personal Stories
I've written some poetry I don't understand myself.
---
Quotes in Verse
Throw away the light, the definitions, and say what you see in the dark.
The poem must resist the intelligence Almost successfully.
A poem is a meteor.
Poetry is a way of taking life by the throat.
---
Funny Quotes
I was reading the dictionary. I thought it was a poem about everything.
Poets have been mysteriously silent on the subject of cheese.
---
Movie Quotes
Do you know what illuminates the night? Poetry.

— from the film Alphaville (1965)
---
---