best quotations about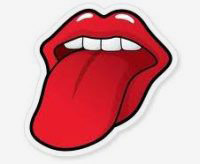 ---
Quotations
By and large, language is a tool for concealing the truth.

— George Carlin, 1936-2008, American comedian

The language of God is not English or Latin; the language of God is cellular and molecular.

— Timothy Leary, 1920-1996, American psychologist

It is very strange of God to learn Greek when He decided to become a writer and then to learn it so badly.
Language is the dress of thought.
I dream of a language whose words, like fists, would fracture jaws.
He who does not speak foreign languages knows nothing about his own.
Language is the pedigree of nations.
Greek, sir, is like lace; every man gets as much of it as he can.
Poetry is a separate language, or more specifically, a language within a language.
No language has ever had a word for a virgin man.
The unconscious is structured like a language.
The mentality of mankind and the language of mankind created each other.

— Alfred North Whitehead, 1861-1947, British philosopher & mathematician

Language is the mother of thought, not its handmaiden.
My language is the common prostitute that I turn into a virgin.
Accent is the soul of language; it gives to it both feeling and truth.

— Jean Jacques Rousseau, 1712-1778, Swiss-French philosopher

The United States and Great Britain are two countries separated by a common language.
The earliest uses of writing in Greece were probably commercial or religious; apparently priestly charms and chants are the mother of poetry, and bills of lading are the father of prose.
---
Quotes in Verse
For last year's words belong to last year's language
And next year's words await another voice.
---
Funny Quotes
In Paris they simply stared when I spoke to them in French; I never did succeed in making those idiots understand their language.
---
---