best quotations about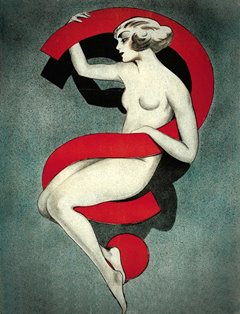 ---
Quotations
To the dumb question, 'Why me?' the cosmos barely bothers to return the reply, 'Why not?'

— Christopher Hitchens, 1949-2011, British-American journalist & writer

To be, or not to be: that is the question.

— William Shakespeare, 1564-1616, English poet & playwright ‐ Hamlet

You mustn't always believe what I say. Questions tempt you to tell lies, particularly when there is no answer.
Computers are useless. They can only give you answers.
You see things; you say, "Why?" But I dream things that never were; and I say "Why not?"
Why do people always expect authors to answer questions? I am an author because I want to ask questions. If I had answers, I'd be a politician.
It is not the answer that enlightens, but the question.
If more government is the answer, then it was a really stupid question.
A tired exclamation mark is a question mark.
Judge a man by his questions rather than his answers.
The most serious mistakes are not being made as a result of wrong answers. The true dangerous thing is asking the wrong question.
The role of the artist is to ask questions, not answer them.
I don't pretend we have all the answers. But the questions are certainly worth thinking about.
I never learn anything talking. I only learn things when I ask questions.
The man who asks a question is a fool for a minute, the man who does not ask is a fool for life.
---
Latin Quotes
Who, what, where, with what, why, how, when.

Quis, quid, ubi, quibus auxiliis, cur, quomodo, quando?

— Quintilian, 35-96 AD, Roman rhetorician
---
Quotes in Verse
Oh my soul, be prepared for the coming of the Stranger.
Be prepared for him who knows how to ask questions.
---
Funny Quotes
When will all the rhetorical questions end?
Gentlemen, I am ready for the questions to my answers.
I don't know the question, but sex is definitely the answer.
---
Proverbs
Ask a silly question and you'll get a silly answer.
Ask no questions and hear no lies.
---
Movie Quotes
Sixty-four thousand dollars for a question, I hope they are asking you the meaning of life.

— from the film Quiz Show 1994

If my answers frighten you then you should cease asking scary questions.

— from the film Pulp Fiction (1994)
---
---