best quotations about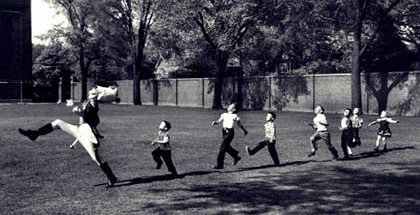 ---
Quotations
Imitation is the sincerest of flattery.

— Charles Caleb Colton, 1780-1832, English cleric & writer

When people are free to do as they please, they usually imitate each other.

— Eric Hoffer, 1902-1983, American writer & philosopher

When in Rome, do as the Romans do.

— St. Ambrose, 340-397, Bishop of Milan, Church Father

To do the opposite of something is also a form of imitation, namely an imitation of its opposite.

— Georg Christoph Lichtenberg, 1742-1799, German author of maxims

Almost all absurdity of conduct arises from the imitation of those who we cannot resemble.
Bad artists copy. Good artists steal.
Imitation is not just the sincerest form of flattery; it's the sincerest form of learning.
Life doesn't imitate art, it imitates bad television.
No man was ever great by imitation.
Rudeness is the weak man's imitation of strength.
The great strength of the totalitarian state is that it forces those who fear it to imitate it.
Immature poets imitate; mature poets steal.
It is easier to steal the club of Hercules than a line from Homer.
---
---