best quotations about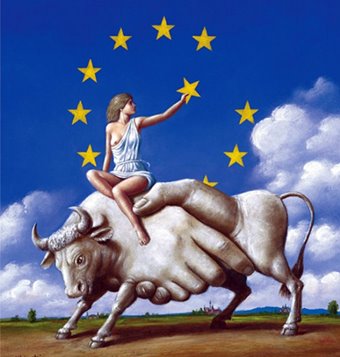 ---
Quotations
There is now a European nationality, as in the time of Aeschylus, Sophocles and Euripides was a Greek nationality.
Europe is a molehill. It has never had any great empires, like those of the Orient, numbering six hundred million souls.
Two great European narcotics, alcohol and Christianity.
There are two kinds of Europeans: The smart ones, and those who stayed behind.

— H.L. Mencken, 1880-1956, American columnist & cultural critic

In the United States, politics is a profession, whereas in Europe it is a right and a duty.
Europe was created by history. America was created by philosophy.
In my lifetime all our problems have come from mainland Europe and all the solutions have come from the English-speaking nations across the world.
---
---