best quotations about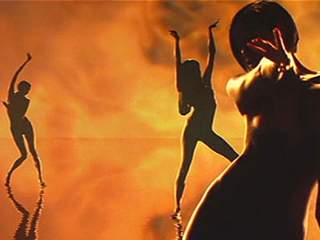 ---
Quotations
All great truths begin as blasphemies.

— George Bernard Shaw, 1856-1950, Irish writer, Nobel 1925

I have been uncompromising, peppery, intractable, monomaniacal, tactless, volatile, and off-times disagreeable. I suppose I am larger than life.
The reasonable man adapts himself to the world: the unreasonable one persists in trying to adapt the world to himself. Therefore all progress depends on the unreasonable man.
Disobedience, in the eyes of any one who has read history, is man's original virtue. It is through disobedience that progress has been made, through disobedience and through rebellion.
Disobedience, the rarest and most courageous of the virtues, is seldom distinguished from neglect, the laziest and commonest of the vices.
Too black for heav'n, and yet too white for hell.
Learn the rules like a pro, so you can break them like an artist.
A good person will resist an evil system with his whole soul. Disobedience of the laws of an evil state is therefore a duty.
When you say you agree to a thing in principle you mean that you have not the slightest intention of carrying it out in practice.
Whenever you find that you are on the side of the majority, it is time to pause and reflect.
I like to be the right thing in the wrong place and the wrong thing in the right place.
Abnormal, adj. Not conforming to standards in matters of thought and conduct. To be independent is to be abnormal, to be abnormal is to be detested.
Only the guy who isn't rowing has time to rock the boat.
Whenever people agree with me I always feel I must be wrong.
There is a level of cowardice lower than that of the conformist: the fashionable non-conformist.
He who wants to get to the source must swim against the current.
A dead thing can go with the stream, but only a living thing can go against it.
In business or in life, don't follow the wagon tracks too closely.
You are remembered for the rules you break.
One must indeed be ignorant of the methods of genius to suppose that it allows itself to be cramped by forms. Forms are for mediocrity, and it is fortunate that mediocrity can act only according to routine. Ability takes its flight unhindered.
---
Latin Quotes
I will not serve!

Non serviam!

(Attributed to Lucifer, but originates from the Vulgate [Jeremiah] referring to the rejection of God by the people of Israel)
---
Funny Quotes
---
Movie Quotes
I refuse to become what you call normal.

— from the film Alphaville (1965)
---
---