best quotations about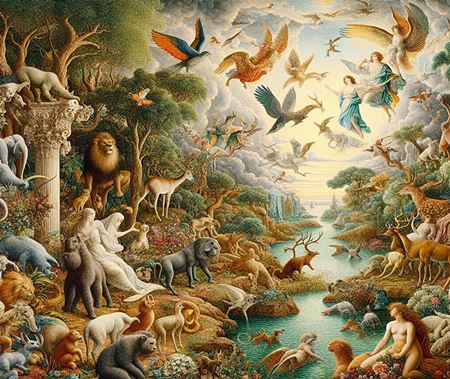 ---
Quotations
Go to Heaven for the climate, Hell for the company.

— Mark Twain, 1835-1910, American writer

Of the delights of this world, man cares most for sexual intercourse yet he has left it out of his heaven.
A happy family is but an earlier heaven.
Let us swear while we may, for in heaven it will not be allowed.
In heaven, all the interesting people are missing.
When I die, I hope to go to Heaven, whatever the Hell that is.
Poetry, Painting & Music, the three powers in man of conversing with paradise, which the flood did not sweep away.
I would go to heaven, but I would take my hell; I would not go alone.
Paradise on earth is where I am.
Do not ask God the way to heaven; he will show you the hardest one.
A kiss on the beach when there is a full moon is the closest thing to heaven.
Paradise does not exist, but we must nonetheless strive to be worthy of it.
On earth there is no heaven, but there are pieces of it.
I believe the only way we can reach the Kingdom of Heaven is to have the Kingdom of Heaven in our hearts.
The true paradises are the paradises that we have lost.
---
Bible Quotes
God planted a garden toward the east, in Eden; and there He placed the man whom He had formed.

— Old Testament ‐ Genesis 2:8
---
Funny Quotes
---
Proverbs
Even in paradise it is not good to be alone.
---
---