best quotations about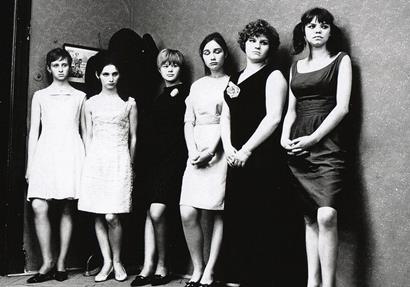 ---
Quotations
No Woman, No Cry
The great question that has never been answered, and which I have not yet been able to answer, despite my 30 years of research into the feminine soul, is "What does a woman want?"

— Sigmund Freud, 1856-1939, Austrian psychologist, founder of psychoanalysis

If women didn't exist, all the money in the world would have no meaning.
Women don't want to hear what you think. Women want to hear what they think - in a deeper voice.
To be successful, a woman has to be much better at her job than a man.
Women usually love what they buy, yet hate two-thirds of what is in their closets.
It upsets women to be, or not to be, stared at hungrily.
I could sooner reconcile all Europe than two women.

— Louis XIV of France, 1638-1715, King of France (le Roi Soleil)

If we are to use women for the same things as the men, we must also teach them the same things.
There are only two types of women - goddesses and doormats.
Woman would be more charming if one could fall into her arms without falling into her hands.
Women are nothing but machines for producing children.
Woman was God's second mistake.
Women are meant to be loved, not to be understood.
Women have a much better time than men in this world; there are far more things forbidden to them.
Nature has given woman so much power that the law cannot afford to give her more.
No is no negative in a woman's mouth.
When a woman is speaking to you, listen to what she says with her eyes.
Women do not know how to separate the soul from the body.
Woman: the peg on which the wit hangs his jest, the preacher his text, the cynic his grouch and the sinner his justification.
The hell of women is old age.
One can find women who have never had one love affair, but it is rare indeed to find any who have had only one.
The life of a woman is an endless search for a master.
Nothing is more unfathomable than a woman's superficiality.
What is really important for a woman, you know, even more than being beautiful or intelligent, is to be entertaining.
Women are like tea bags. You never know how strong they are until you put them in hot water.

— Eleanor Roosevelt, 1884-1962, American politician & wife of the 32nd USA president

Woman is not made to be the admiration of all, but the happiness of one.
---
Ancient Greek
When the lamp goes off, all the women are the same.

Λυχνίας σβεσθείσης, πάσα γυνή ομοία.

Sea, fire and, the third evil, woman.

Θάλασσα και πυρ, και γυνή τρίτον κακόν.

— Menander, 4th cent. BC, Ancient Greek dramatist (New Comedy)

Women are more envious and more querulous than men.

Γυνή ανδρός φθονερώτερον και μεμψιμοιρότερον.

We can never trust women again.

Επεὶ ουκέτι πιστά γυναιξίν.

— Homer, c. 800-750 BC, II ‐ Odyssey XI
---
Proverbs
Look for the woman [to find the cause]

Cherchez la femme.

A woman's work is never done.
---
Movie Quotes
-How do you write women so well?
- I think of a man, and I take away reason and accountability.

— from the film As Good As it Gets (1997)
---
---