best quotations about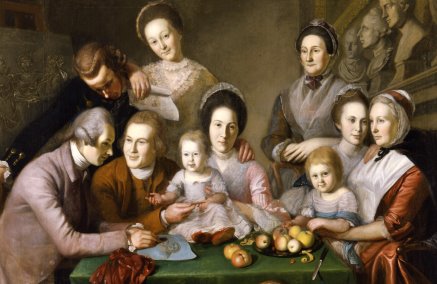 ---
Quotations
A happy family is but an earlier heaven.
Perhaps the greatest social service that can be rendered by anybody to the country and to mankind is to bring up a family.
The greatest tragedy of the family is the unlived lives of the parents.
Families, I hate you! Shut-in homes, closed doors, jealous possessions of happiness.
Family life is an encroachment on private life.
The greatest thing in family life is to take a hint when a hint is intended — and not to take a hint when a hint isn't intended.
A man should never neglect his family for business.
Making the family a top priority will invariably bring success.
The key ingredient in family communication is listening, really listening.
The most important thing in the world is family and love.
Your family and your love must be cultivated like a garden. Time, effort, and imagination must be summoned constantly to keep any relationship flourishing and growing.
---
Funny Quotes
Happiness is having a large, loving, caring, close-knit family in another city.
I believe in large families: every woman should have at least three husbands.
---
Movie Quotes
Am I not a man? And is a man not stupid? I'm a man, so I married. Wife, children, house, everything. The full catastrophe.

— from the film Zorba the Greek (1964)
---
---