best quotations about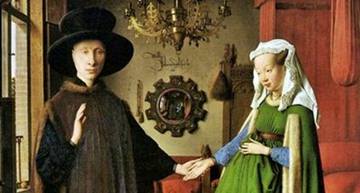 ---
Quotations
Marriage is the cure of love, and friendship the cure of marriage.

— Lord Chesterfield, 1694-1773, English statesman & writer

I have always thought that every woman should marry, and no man.

— Benjamin Disraeli, 1804-1881, British Prime Minister

Never marry at all, Dorian. Men marry because they are tired, women, because they are curious: both are disappointed.

— Oscar Wilde, 1854-1900, Irish writer

Remember that children, marriages, and flower gardens reflect the kind of care they get.

— H. Jackson Brown, Jr., 1940-, American self-help writer

Before marriage, a girl has to make love to a man to hold him. After marriage, she has to hold him to make love to him.
A successful marriage requires falling in love many times, always with the same person.
Marriage is a fine institution, but I'm not ready for an institution.
It was a perfect marriage. She didn't want to and he couldn't.
Let us now set forth one of the fundamental truths about marriage: the wife is in charge.
What we love about love is the fever, which marriage puts to bed and cures
By all means, marry. If you get a good wife, you'll become happy; if you get a bad one, you'll become a philosopher.
If you made a list of the reasons why any couple got married, and another list of the reasons for their divorce, you'd have a hell of a lot of overlapping.
The appropriate age for marriage is around eighteen for girls and thirty-seven for men.
I'd marry again if I found a man who had fifteen million dollars, would sign over half to me, and guarantee that he'd be dead within a year.
Getting divorced just because you don't love a man is almost as silly as getting married just because you do.
Love is blind, but marriage restores its sight.

— Georg Christoph Lichtenberg, 1742-1799, German author of maxims

In our monogamous part of the world, to marry means to halve one's rights and double one's duties.
My wife and I tried to breakfast together, but we had to stop or our marriage would have been wrecked.

— Winston Churchill, 1874-1965, British Prime Minister, Nobel 1953

It marriage happens as with cages: the birds without despair to get in, and those within despair of getting out.
A good marriage would be between a blind wife and a deaf husband.
Marriage, a market which has nothing free but the entrance.
Keep your eyes wide open before marriage, half shut afterwards.

— Benjamin Franklin, 1706-1790, American politician & writer

Where there's marriage without love, there will be love without marriage

— Benjamin Franklin, 1706-1790, American politician & writer

Love is an ideal thing, marriage a real thing.
It is not a lack of love, but a lack of friendship that makes unhappy marriages.
Marrying means, to grasp blindfolded into a sack hoping to find out an eel out of an assembly of snakes.
Marriage is a wonderful institution, but who would want to live in an institution?

— H.L. Mencken, 1880-1956, American columnist & cultural critic

One should always be in love. That's the reason one should never marry.
It is not from reason and prudence that people marry, but from inclination.
Marriage has many pains, but celibacy has no pleasures.
A man is in general better pleased when he has a good dinner upon his table, than when his wife talks Greek.
A bachelor's life is a fine breakfast, a flat lunch, and a miserable dinner.
Wives are young men's mistresses, companions for middle age, and old men's nurses.
God created sex. Priests created marriage.
A man's best friend is a good wife.
Marriage is the only war in which you sleep with the enemy.
Marry the right person. This one decision will determine 90% of your happiness or misery.
An ideal wife is one who remains faithful to you but tries to be just as charming as if she weren't.
Unable to do away with love, the Church found a way to decontaminate it by creating marriage.
When you see what some girls marry, you realize how they must hate to work for a living.
When a girl marries, she exchanges the attention of many men for the inattention of one.
When you see a married couple walking down the street, the one that's a few steps ahead is the one that's mad.
Marriage is the operation by which a woman's vanity and a man's egotism are extracted without anesthetic.
Marriage is a bargain, and somebody has to get the worst end of the bargain.
Love, the quest; marriage, the conquest; divorce, the inquest.
A husband is what is left of a lover, after the nerve has been extracted.
To marry a woman you love and who loves you is to lay a wager with her as to who will stop loving the other first.
Since the law prohibits the keeping of wild animals and I get no enjoyment from pets, I prefer to remain unmarried.
If you are afraid of loneliness, don't marry.
I observed that after marriage people cease to be curious.
I promise to be an excellent husband, but give me a wife who, like the moon, will not appear every day in my sky.
Husbands are like fires - they go out when unattended.
A man in love is incomplete until he has married. Then he's finished.
I always said marriage should be a fifty-fifty proposition. He should be at least fifty years old, and have at least fifty-million dollars.
A girl must marry for love, and keep on marrying until she finds it.
Many marriages would be better if the husband and the wife clearly understood that they are on the same side.
Many people spend more time in planning the wedding than they do in planning the marriage.
---
Bible Quotes
---
Funny Quotes
Marriage...it's not a word, it's a sentence.
Don't get down on one knee for a woman who won't get down on two for you.

— Anonymous

My wife and I were happy for twenty years. Then we met.
My marriage is on the rocks again, yeah, my wife just broke up with her boyfriend.
The secret of a happy marriage remains a secret.
She's been married so many times she has rice marks on her face.
Don't forget Mother's Day. Or as they call it in Beverly Hills, Dad's Third Wife Day.
Marriage, n. The state or condition of a community consisting of a master, a mistress and two slaves, making in all, two.
---
Ancient Greek
---
Proverbs
The woman cries before the wedding and the man after.
Choose a wife rather by your ear than your eye.
---
Movie Quotes
After fifteen minutes I wanted to marry her, and after half an hour I completely gave up the idea of stealing her purse.

— from the film Take the Money and Run (1969)
---
---