best quotations about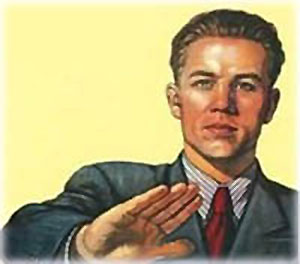 ---
Quotations
Never allow a person to tell you "no" who doesn't have the power to say "yes".

— Eleanor Roosevelt, 1884-1962, American politician & wife of the 32nd USA president

Not to ask is not be denied.
No is no negative in a woman's mouth.
He [the Duke of Marlborough] could refuse more gracefully than other people could grant.
Learn how to say no. Don't let your mouth overload your back.
---
Quotes in Verse
---
Movie Quotes
I'm gonna make him an offer he can't refuse.

— from the film The Godfather (1972)
---
---