best quotations about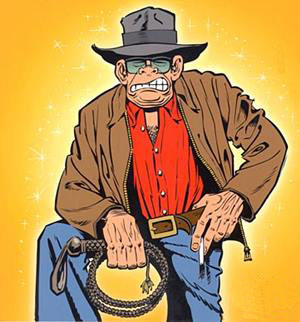 ---
Quotations
Doctors are just the same as lawyers; the only difference is that lawyers merely rob you, whereas doctors rob you and kill you too.

— Anton Chekhov, 1860-1904, Russian writer

Patriotism is the last refuge of a scoundrel.
Force always attracts men of low morality.
Merchant and pirate were for a long period one and the same person. Even today mercantile morality is really nothing but a refinement of piratical morality.
All men are frauds. The only difference between them is that some admit it. I myself deny it.

— H.L. Mencken, 1880-1956, American columnist & cultural critic

A people that elect corrupt politicians, imposters, thieves and traitors are not victims... but accomplices.
Whoever thinks of going to bed before twelve o'clock is a scoundrel.
The worst men often give the best advice.
Religion began when the first scoundrel met the first fool.
And remember, where you have a concentration of power in a few hands, all too frequently men with the mentality of gangsters get control.
This country has nothing to fear from the crooked man who fails. We put him in jail. It is the crooked man who succeeds who is a threat to this country.

— Theodore Roosevelt, 1858-1919, American President [1901-1909]

Religious persecutors are not believers, they are rascals.

— Jean Jacques Rousseau, 1712-1778, Swiss-French philosopher

He's a son-of-a-bitch, but he's our son-of-a-bitch.

— Franklin Roosevelt, 1882-1945, American President [1936-1945]

(on Anastasio Somoza García, president of Nicaragua)

Every man over forty is a scoundrel.
---
Funny Quotes
A criminal is a person with predatory instincts without sufficient capital to form a corporation.

— Howard Scott, 1890-1970, American engineer
---
Proverbs
There's honour among thieves.
The big thieves hang the little ones.

— Czech proverb
---
---